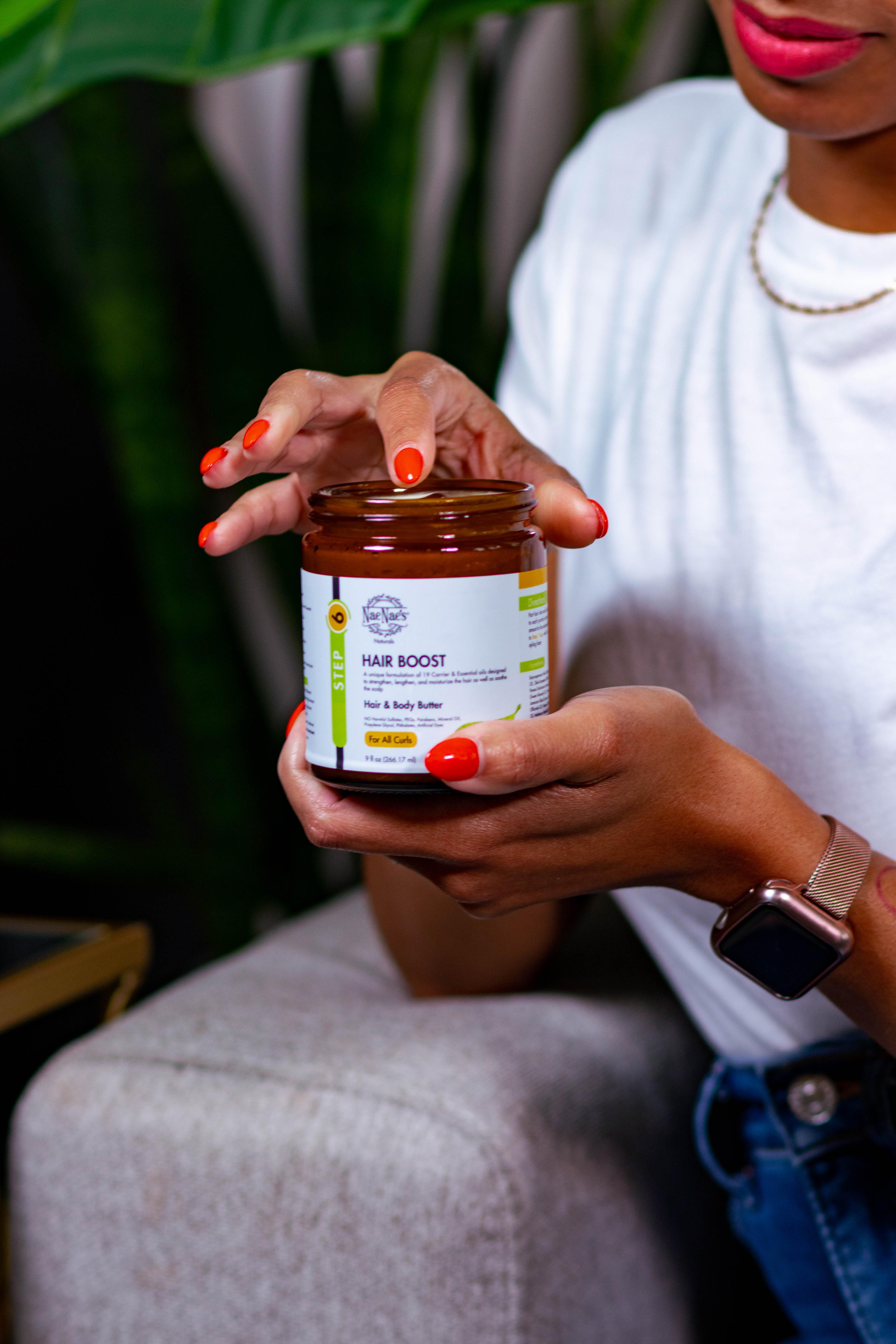 Nae Nae's Hair Boost is HANDMADE with LOVE and CARE.
You can't find anything like this on the market TODAY! 19 ALL Natural & Organic Ingredients; 10 are essential oils. Our Special Formula is designed to strengthen, lengthen, and moisturize the hair as well as heal the scalp. This blend can be used for a multitude of uses ranging from hair and scalp use to body use for skin irritations!
Just a few of the ingredients included in our formula
Shea Butter 

- Protect your hair from drying out, and helps to soften your hair

Coconut

 - Helps prevent dandruff; strengthen the roots to help prevent breakage

Olive

 - Helps to stop the shrinkage of hair follicle shafts.

Castor

 - High in Vitamin E, minerals, proteins, and Omega 6 and 9 beneficial fatty acids.

Jojoba

 - Helps facilitate the growth of new hair, stimulates blood flow to the scalp
WATCH THIS PRODUCT IN ACTION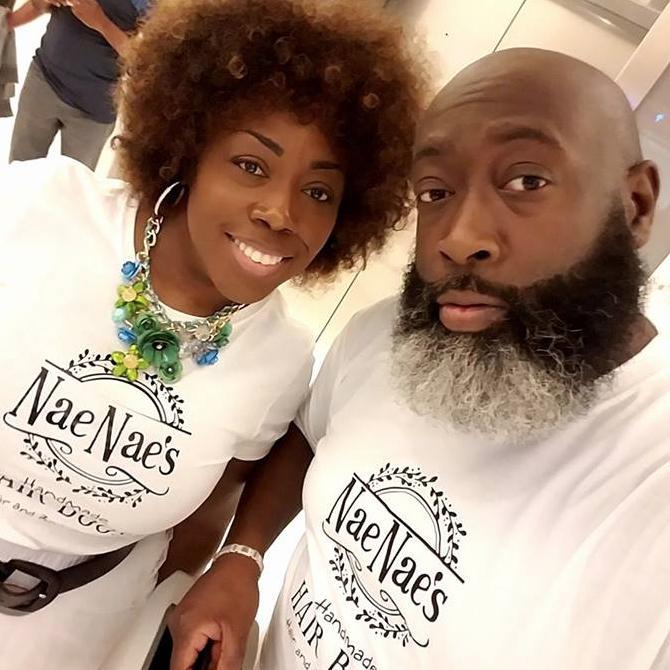 About Us
"Who is Nae Nae"
I'm a wife and mother of 4. It was never my dream to create a Beauty Brand or a Product, this thing just kinda fell into my lap. My 3 younger children battled with eczema, and dry itchy scalp. So, as a Mom who adores her kids, I went looking for a natural remedy because the steroid creams were costly and not healthy in the long run. I researched for years and played around with different natural products.
I lived in my local herb shop, testing different combinations of herbs, ointments, and essential oils on my little gineau pigs LOL. After 2 years of testing I finally came up with an Amazing combination that not only alleviated their eczema it also healed their skin, along with an unpredicted side effect: it made their hair grow longer, thicker and healthier.
READ OUR REVIEWS
HEAR WHAT OUR CUSTOMERS HAVE TO SAY!